It's not often when I get to the ending of a game it's bittersweet, but that's exactly what I felt as I logged in the last few minutes of
Concrete Genie
.
Concrete Genie
, from Pixelopus, was one of my low-key, most-anticipated titles on the PS4 this year. Its art style and premise appeared unique, and I was curious to see how the final product would turn out after attending a special preview event. I'm glad to say it met most of my lofty expectations.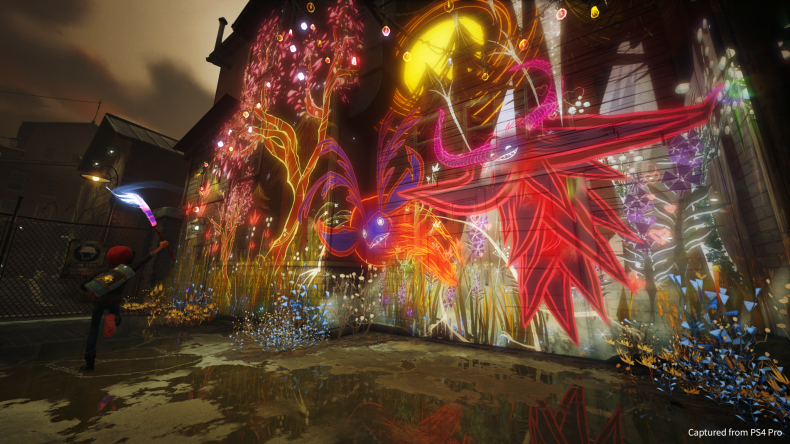 STORY
The story of
Concrete Genie
is rather simple. Players follow Ash, a young artist who is constantly bullied by a group of kids. While hanging around the abandoned seaport town of Denska, Ash's drawings suddenly become sentient.
There's no explanation as to why his drawings come to life - or the origins of what caused Denska to be abandoned - but the event is presumably a metaphor for urban decay and the struggle between light and dark in all humanity. While players should approach this game with a certain suspension of disbelief, the story doesn't suffer from it.
When Ash's paintbrush becomes imbued with power, he's tasked with revitalizing Denska with his paintings.
There's also a subplot about the bullies themselves. We see a glimpse of each bully's motivation, and there's an overarching lesson about forgiveness and understanding made there, which is done very well.
What grabbed my attention when I first played
Concrete Genie
is its art style. The Pixelopus team used stop-motion to create a world ripped out of a Laiku Studios film, and, as such, the cutscenes feel like you're watching a movie. Its themes and cast design harkens back to films from the '80s and early '90s like The Sandlot or Stand By Me, which makes for an enjoyable visual experience.
The music that accompanies these scenes perfectly encapsulates a spooky, seaport town with a dash of whimsy that brings the visual style of
Concrete Genie
together in full force.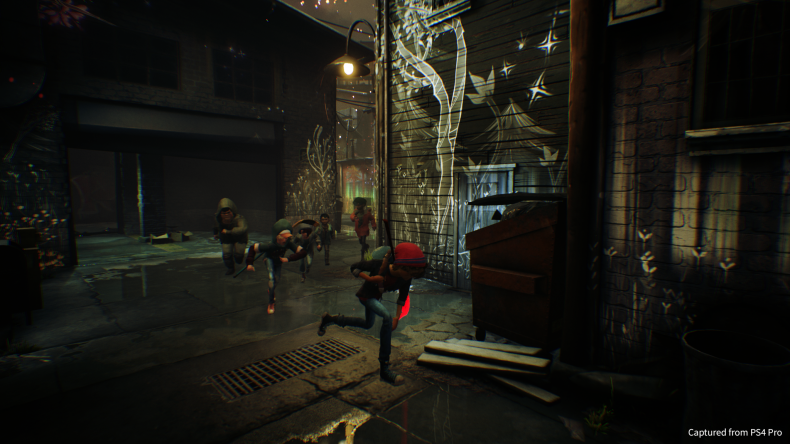 GAMEPLAY
The selling point of
Concrete Genie
is its painting gameplay. It's not often that a game uses the PS4's gyro controls almost exclusively, but
Concrete Genie
does so superbly. At first, if you're like me, you may be a bit "gun shy" about painting the walls and creating Genies, but, once you dive in, you immediately notice that Pixelopus designed its creative suite so creators of any skill level could create beautiful works of art.
Using geometric shapes and designs instead of brush strokes makes the main gameplay easy and satisfying for gamers of all skill levels. Creating your own Genies is also enjoyable as you choose between different body shapes, ears and other details. You'll need to find scattered pages of Ash's sketchbook littered throughout Denska to give yourself the complete suite of paint options, which isn't necessary to complete the game, but it does give gamers an option to hop back in after the story is finished to collect 'em all.
While the paining mechanics are the core of its gameplay,
Concrete Genie
is also a 3D platformer. Players will have Ash climb buildings and run around the abandoned town of Denska solving puzzles and looking for walls to paint. Specifically, you'll light bulbs that push back the darkness that has engulfed the town.
At first it was a little frustrating to find the walls where these bulbs were located. The map, while detailed, can be a bit hard to navigate. You do eventually get the hang of traversing across rooftops and sliding down electric wires to get to where you need to go, however.
Concrete Genie
also does a great job of offering hints when the game realizes you are stuck.
While painting beautiful scenery may be a point in the game, players have the option to breeze through the game by using the same designs to paint the walls where light bulbs are located. There aren't specific designs needed to complete various parts of the game - although there are some ancillary "side missions" you can do that does mandate them - so it's up to the player's discretion if they want to sit and create something or move on to the next step.
Where
Concrete Genie
suffers a bit is in the implementation of non-paint gameplay elements. For example, while you're platforming and solving puzzles with your Genies, there is a short stealth section that requires avoiding the bullies. You'll have to grab their attention to get them away from a wall that you need to paint. That part isn't so bad, and is welcome to serve the narrative, but there's a complete shift in gameplay towards the end of the game that may be jarring for some players.
Concrete Genie
is about six to seven hours long, and in the last hour, the title unexpectedly becomes an action game.
Ash will skate around Denska to find evil Genies and use three different attacks to chip their health bars away. The shift is significant, and, if it went on for longer than it does, it could have been a serious detraction from the experience.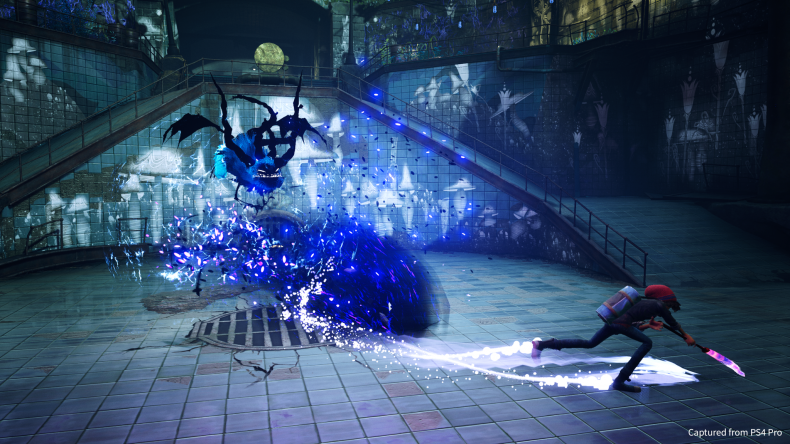 As for the mechanics of this portion of the game is concerned, they are simple, functional and a bit tedious.. While not an entirely unwelcome diversion, the shift felt unnecessary when reflecting on the chill painting experience of the rest.
VERDICT
Concrete Genie
is a unique game that PS4 owners should consider. Its story and paint mechanics are something that needs to be experienced, and one is able to do so for a cheap price without much time investment.
While the shift in gameplay towards the end is jarring and a bit unnecessary, it doesn't overstay its welcome and doesn't overshadow a touching and sweet story about bullying and self acceptance.