The
Dead or Alive
series has always appealed to a very specific niche of fighting game fans. I remember playing the first two growing up - in arcades and on the Sega Dreamcast - but it never really stood out for me alongside titans of the genre like
Street Fighter, Mortal Kombat
and
Tekken
.
To put it bluntly,
Dead or Alive
built a reputation around hypersexual character models and boob-jiggle physics, rather than on the strength of its its gameplay. But as the fighting game genre continues to evolve, I was curious to see how Koei Tecmo and Team Ninja's latest installment of the franchise would fare alongside stellar recent titles like
Smash Ultimate, Soulcalibur VI
and
Dragon Ball FighterZ
.
After extensive time with
Dead or Alive 6
- out now for PS4 and Xbox One - I was pleasantly surprised by how well it plays and how accessible the gameplay is to those who may have walked away from the series, like myself. There's plenty of single-player modes and, while some of the eye-candy elements remain, it's much more subdued this time around.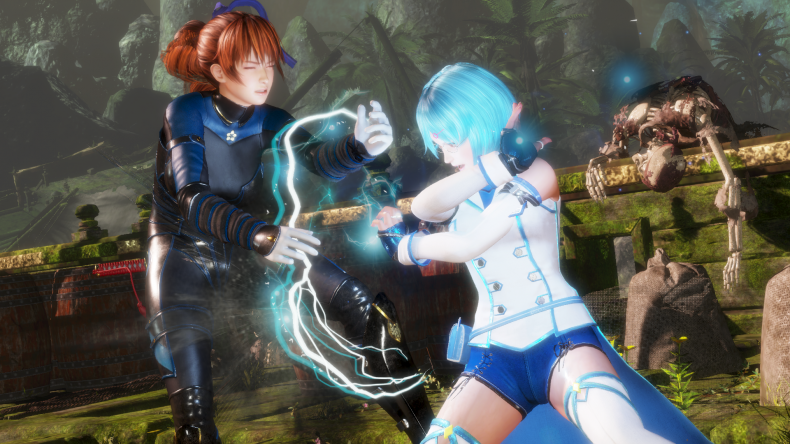 STORY
The narrative of
Dead or Alive 6
is rather simple and harkens back to the games of the past. The Dead or Alive tournament is being revived, bringing old and new faces to the forefront.
The story is laid out like a timeline, not unlike
Soulcalibur VI
's Chronicle of Souls mode, but the layout here feels clunky and unorganized. While the branching, character-specific stories are nice, it's hard to piece together where they all fit in the timeline. Instead of going vertical with the timeline, perhaps a horizontal format, like the aforementioned Chronicle of Souls, would have alleviated that problem.
But this storytelling method does allow players to go through the main story while branching off to introduce characters and show their motivations for entering the tournament. This provides the perfect opportunity for fans of the series to meet newcomers like Diego and Nico, and to check in with what familiar faces have been doing between the last installment and this one.
As someone who wasn't following the story of
Dead or Alive,
a lot of character moments were definitely lost on me, so I recommend brushing up on the characters and world before diving in. Not to give away the story, but the main focus is on Hakono, a mysterious fighter from
DoA 5
who the DOATEC corporation is after. She is connected to a villain of the past, and it's up to the other factions, like the ninja clan and another corporation, to save her.
With so much of the plot tied to past installments, you may be lost by what's going on. On its own, the story is pretty straightforward, and the tournament is just an excuse to get these characters together. It's fine, but would definitely be more enjoyable had the context been better explained.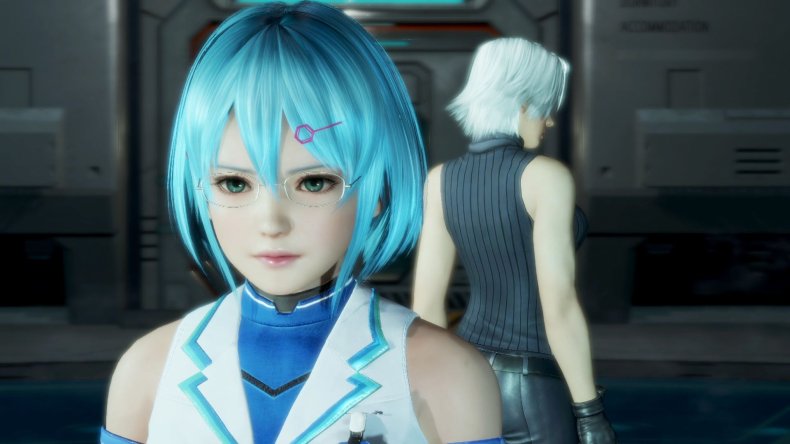 SINGLE-PLAYER CONTENT
What keeps bringing me back for more
Dead or Alive 6
is the abundance of single-player content.
DOA Quest mode is something that really rewards players for putting time in. This mode sets missions to pass three separate objectives, with rewards like costume parts for each fighter. It's also a great tool to learn some of the basics, like holds and sidestepping.
There are a lot of missions, with increasingly more difficult objectives, as you make your way down the list. It's a lot of fun and is definitely something many players will spend a lot of time in.
Dead or Alive 6
has an arcade mode, time attack and a survival mode, all great ways to get in more practice against the AI while testing your skill in gimmicked matches, like time attack and survival. The survival mode is especially fun, as you try and take out opponents one after the after before your health reaches zero. Unfortunately, I did notice framerate drops when another character jumped into the arena.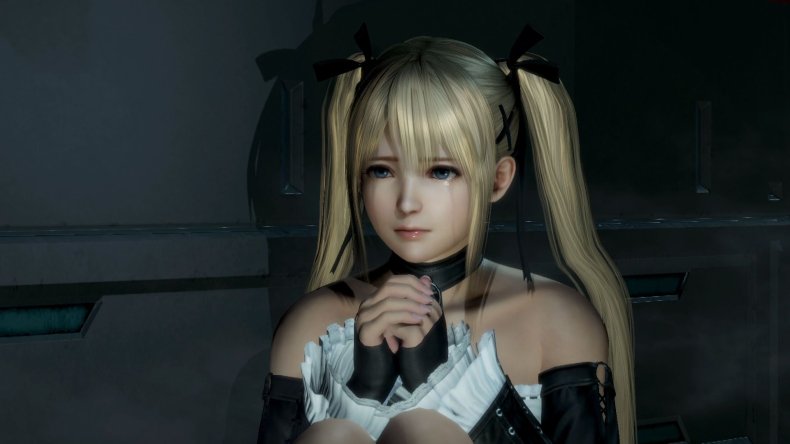 There's also an online mode, but the lobby won't be ready until sometime in March. Even so, finding opponents in ranked battles was simple and the connection was solid. Fighting against actual players really highlights the depth of the fighting system. The AI, while challenging at times, is fairly basic in its skills. Challenging players who had masted chaining holds and strikes together made me want to learn more.
Thankfully,
DoA 6
has some the most extensive tutorial and training modes I've seen in the genre. You can do your usual freeplay training against a stagnant AI or learn simple and more complex combos through Combo Challenges. Each one is character-specific and shows the various attacks you can pull off, one by one. These will test your patience, but it's very satisfying to hit and eventually master them.
FIGHTING SYSTEM
Dead or Alive 6
's battle system is similar to
Tekken
, with a four-way run mechanic. It also has wall splats, where characters who are struck into the walls of the stage will take more damage. So if you're familiar with that style of fighting, you will feel at home with
DoA 6.
However, like past
Dead or Alive
games, the most crucial aspect of fighting is your defense: holds, blocks and parries. Timed right, you can dish out massive damage, but this aspect of fighting is the most difficult to master, even after hours of playtime.
While an aggressive approach worked best against the AI, the same can't be said against actual players online, where skill with the defensive aspects of the game are necessary.
Koei Tecmo lauds
Dead or Alive 6
as having a simpler battle system to bring in more casual players, and it shows. Combos are easy to execute with kicks and punches mso if you're a button masher, you'll feel right at home here.
The new Fatal Rush mechanic also makes performing hard-hitting combos easy. By simply by pressing the right trigger, players can use their meter to hit these powerful and cinematic combos.
Other aspects of the
Dead or Alive
fighting system have been refreshed as well. There's slow-motion cameras, stage transitions and environmental interactions. It looks and feels good to launch the opponent into a parked car or hitting them with an anime-esque strike using the Fatal Rush.
VERDICT
Longtime
Dead or Alive
fans will definitely want to pick up this next installment. The new characters and stories add to the lore of the franchise, while the cinematic features of fighting add to an already fun battle system.
Casual players will be able to pick up
Dead or Alive 6
's fighting easy, but be aware that a more defensive approach is necessary for fighting other players online, and that takes time and practice. Thankfully,
DoA 6
gives the most extensive training and tutorials I've seen in a fighting game and the amount of single-player content is massive. On the other hand, the game's story elements are far from newcomer-friendly, and it feels like knowledge of past games and characters is necessary to get the full scope of what's going on.
If you're a fighting game fan, definitely try
Dead or Alive 6
. If you're a fan of the series, this is a must-have.