The
God Eater
franchise has an interesting history. What started as an action RPG on the PlayStation Portable has sprung onto other forms of media such as manga, light novels and even anime.
And now the franchise returns in a brand new game titled
God Eater 3
, bringing more over-the-top anime action.
To be honest, I know
God Eater
from the anime not the video game series. So when I stepped into
God Eater 3
I didn't know what to expect. But after diving in, there's a lot to like. It won't set the industry on fire, but anyone who enjoys the anime aesthetic (and swords that are much bigger than your body) will have a good time, especially with friends.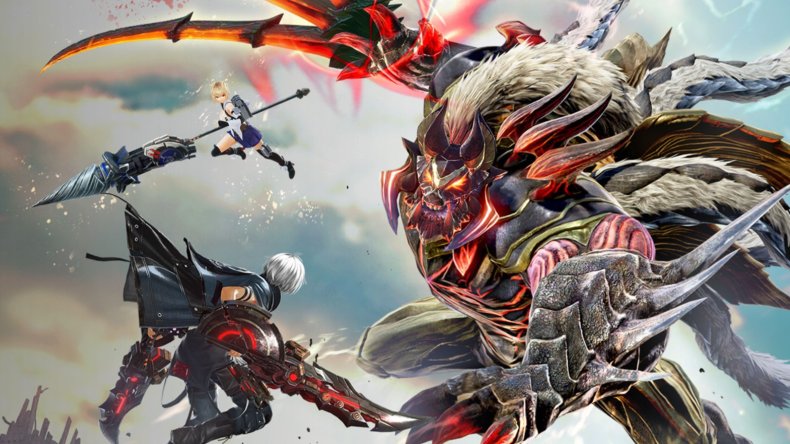 STORY
Many players will be tempted to compare
God Eater 3
to the
Monster Hunter
series as they both involve teams of characters hunting down monsters. However, what sets the two apart is
God Eater 3
's story.
While the latest
MH
game,
Monster Hunter World,
had an overarching story and setting
God Eater 3
is much more focused and personal.
Players will create their own God Eater and wield a God Arcthat has three forms, Blade, Gun and Shield. God Eaters are genetically able to withstand the harsh atmosphere of this post-apocalyptic world.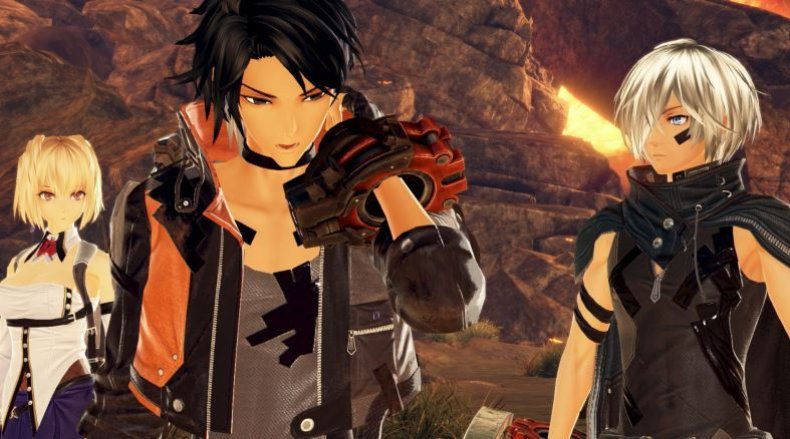 Your journey begins in a prison with your ragtag group of friends. You're all released to help hunt the beasts of this world called Aragami.
To not give too much of the story away, you and your friends eventually get out of your prison and are able to explore the rest of this world under the employ of another group of people you befriend. Eventually, you'll meet a small girl who holds the key to defeating the Aragami for good.
It's pretty standard fare as you and your friends try and make the best out of life in this hellhole of a world. One gripe I have with the story, and it's really a mechanical problem, is that sometimes you'll need to have a dialogue with an NPC or two to progress the story and move on to the next mission. However, there are multiple levels of the ship and you're not told who to talk to or where they are located. A lot of time is wasted trying to find the correct NPC to talk to and progress the story.
But although the story of
God Eater 3
is solid, you're really here to wield some big weapons and take down monsters.
GAMEPLAY
It may be a bit unfair to compare
God Eater 3
to
Monster Hunter
, but it's the best point-of-reference for the gameplay.
Your character goes into missions with a group of friends or NPCs and you hack, slash and blast your way to destroying the Aragami. Your squad is dropped in a level and you'll go out in search for the boss of that stage, and when you find them you'll go in attacking until its defeated.
There's a time limit for each mission (about 40 minutes) but you don't come close to running out of time. In that way,
God Eater 3
's difficulty is simpler than
Monster Hunte
r's. That's because of the beasts.
The Aragami come in different shapes and sizes and with each comes different fighting styles. Some like to charge at you, some like to shoot projectiles and others like to fly and swoop down. Each one has their own unique challenge, but once you understand their attack pattern it becomes a bit easier.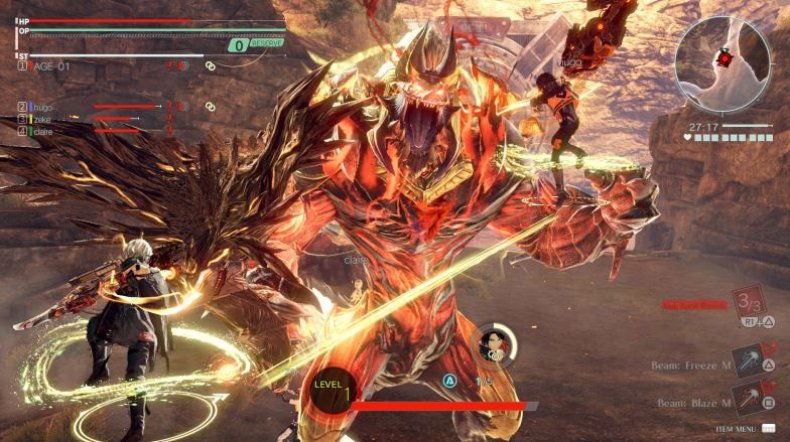 However, while the monsters in
Monster Hunter
tend to leave to another area to regroup the Aragami in
God Eater 3
don't often do that and that's why not much time is wasted. You'll probably see an Aragami leave for another area to try and heal once in a battle, but the stages aren't big enough for them to get lost, especially when the mini map tells you where they are. Rinse, repeat and complete the mission.
Aragami do have elemental weaknesses, but I didn't feel the urge to change my weapon to one that has that advantage. Once I've obtained my weapon of choice, I would stick with it but this aspect adds some more RPG-like elements.
The action of
God Eater 3
is very satisfying. The over-the-top anime fights are visually appealing and look great when you're tasked with chipping away at big boss monsters. Each weapon offers up their own combos, and the skills you can equip to your three special attacks offer more variety in how you fight. It's fun to swap out skills and special attacks as much as it is to change your weapon.
A lot of your time, however, will be spent at the terminals in between missions. There is a ton you can customize with your character and even the NPCs. You can switch weapons in between missions, equip special skills, upgrade weapons, craft items, make your own bullets and so forth. You'll check out the terminal at least once in between missions and while some may find that time-consuming I didn't. It was a good break in between missions, and upgrading weapons and crafting items is great way to not get power crept by the enemy.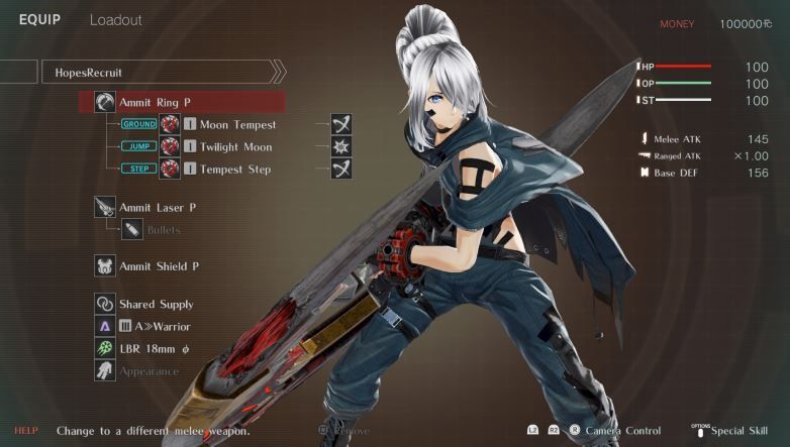 I do wish there was more variety to the Aragami and the stages. The missions do become repetitive once you've cycled through boss monsters a few times, and the stages aren't large enough or give enough variety.
Like other team-based titles, playing with friends online is the ideal way to go with
God Eater 3
and it helps mask some of the repetitiveness. It's especially great that you and your friends can go through the story at the same time, making it a truly cooperative experience. While playing with just NPCs is good on its own, there's no beating the co-op aspects of this title.
VERDICT
God Eater 3
is a simple and fun action RPG that is best played with friends. If you're a fan of the anime aesthetic and mechanics similar to
Monster Hunter
than you can't go wrong with this title. It's also a bit simpler than
Monster Hunter
, so if you felt the RPG elements and gameplay of a game like
Monster Hunter World
was too much
God Eater 3
is probably more your speed.
The missions do get repetitive, however, and there's a lot of lost time searching for NPCs to progress the story, but playing with my friends online helped make the experience better and faster.