Battlefield V
is in many ways a modern reimagining of 2002's
Battlefield 1942
, but going back to the series' roots isn't all it's cracked up to be. While multiplayer action feels solid with some intentional rough edges, the entire package doesn't feature the amount of content expected of modern big-budget shooters.
A Basic Campaign
At the moment of its reveal,
Battlefield V
's developers at DICE placed lots of emphasis on its War Stories single-player campaign. In a year where
Call of Duty: Black Ops 4
discarded its scripted narrative in favor of battle royale, War Stories is one of the only new shooter campaigns you can play this fall.
This doesn't automatically make it a worthy one. When all is said and done, you'll spend anywhere from three-to-six hours spread across three vignettes set in Greece, Norway and France. The cutscenes for these short stories are well-developed and go a long way toward conveying the real-life heroics and sacrifices of the world's greatest conflict. This intention is perhaps best conveyed in the Nordly's narrative, where a mother and daughter work together to thwart devastating German plans. The relationships and scenarios feel real, and that's something a history buff will appreciate.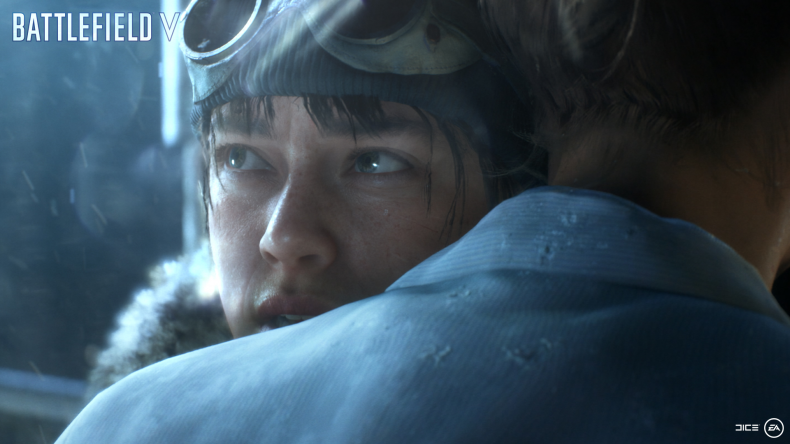 Heartfelt moments like these are bogged down by a lack of mission variety, though, as all three War Stories recycle objectives — sneak into well-guarded bases, steal or destroy intelligence and use a vehicle to escape a hail of gunfire. Each of the maps is unique, but because you're doing the same tasks the whole set feels like a reskin of different narratives. I also didn't love the huge emphasis on stealth, which almost never works well in shooters where campaigns are a secondary feature, but fans of a more tactical approach may get more mileage.
If you're looking to buy
Battlefield V
strictly for its campaign, we'd advise against it. War Stories is a nice additionto the larger product, but it in no way stands on its own. For a more full-featured World War II narrative, 2017's
Call of Duty: WWII
is probably a better choice. The
Battlefield V
campaign is nice to have, but buyers should keep their expectations in check.
In Control of Multiplayer As a Group
On the multiplayer front,
Battlefield V
fares a bit better because it doesn't promise quite as much. For better and worse, this year's online offering is exactly what franchise fans would expect. Compared to
Call of Duty
, which still emphasizes individual K/D ratios, low time to kill and lone-wolf play,
Battlefield V
is all about working together with four-person squads composed of friends or matchmade teams. Do more for your team, and you'll get more XP. Points for revives are doubled between squad members, and the best squad of the lobby gets the biggest XP haul.
The game doesn't necessarily force team play on you, but there are plenty of designed steps to funnel you in that direction. When you die you'll almost always have the option of spawning on squadmates, and you get small drips of XP for doing so. Even if you don't want to play together, the reward is too great to turn it down.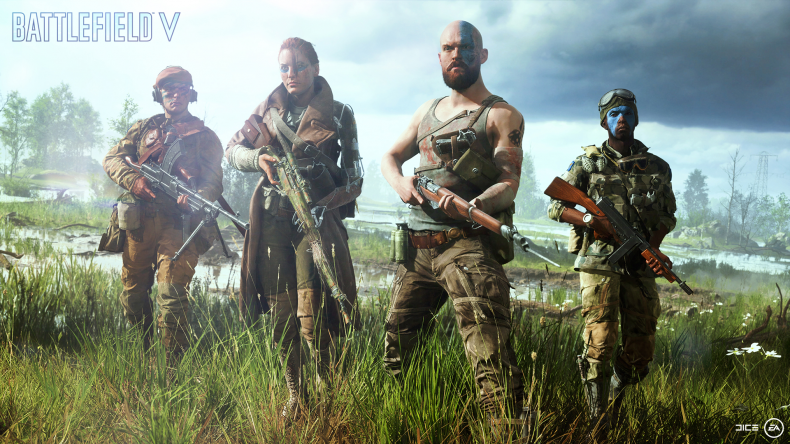 That may sound annoying to longtime fans, but the focus on team play winds up being a nice crutch for newcomers. As someone who's not the best
Battlefield
player, I liked that I was still being rewarded in small ways even during bad rounds. Instead of focusing on raw kills, I could work on revives and camping on objectives. I even got an extra XP Boost when teammates spawned on my position. The game's overall skill ceiling is quite high, but the way the multiplayer suite is designed makes the lows feel bearable.
In terms of the hardcore specifics,
Battlefield 5
multiplayer is a bit of a mixed bag. While improvements to shooting accuracy, movement, limited ammo and more strategic health regen feel great, gun customization is barebones. Weapons can be upgraded with Specializations that are essentially stat buffs that can be unlocked, swapped in and swapped out as you progress. The system is functional, but not necessarily deep. All told, the gameplay is a smart iteration of the
Battlefield
formula, but not exactly a revolution.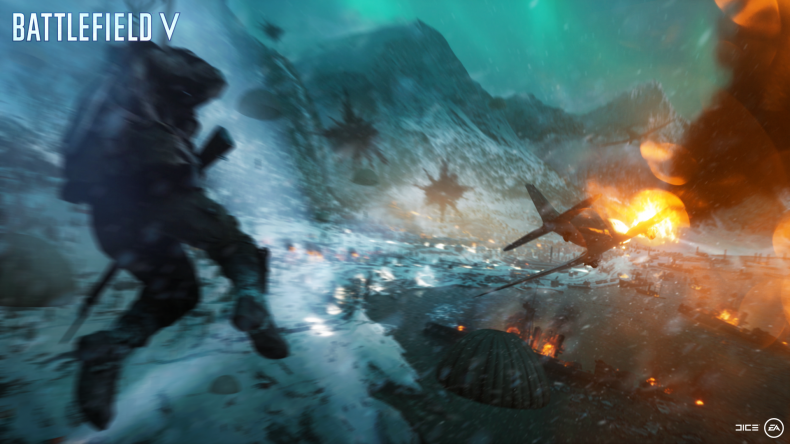 This gameplay core is spread across eight maps at launch, and while each one is well-designed for its particular modes, most of the arenas are fairly unmemorable. The bright color palette of Hamada looks great, and the big bridge set piece of Twisted Steel is cool, but you'll forget about those touches as soon as the action begins.
Squads clash in six modes, five of which are Conquest variants based on capturing control points in various fashions. Breakthrough, for example, has players fighting for groups of control points that make up sectors, while Frontlines makes both teams rush to a single point and then back to a three-point team headquarters. Grand Operations is great for those who like a slightly longer play session, but it's basically just three of these modes pasted together in phases to create a single battle. It all feels very samey, but if you like the classic
Battlefield
feel, you'll find a mode variant that works for you.
A Good Game in Sight
Make no mistake about it:
Battlefield V
is a fine, competent shooter. Its small gameplay iterations are smart, its team-focused concepts work well and the action keeps players engaged. But in a world where other shooters are offering more content than ever spread across widely varied and groundbreaking modes, this game feels a bit shallow. There is the promise of more content in the Tides of War service-based offering, including a battle royale mode in March, but that stuff isn't here right now. DICE supported
Battlefield 1
well during its tenure, but
Star Wars Battlefront 2
has been a long-term disappointment.
Battlefield V
could be a much better game in the future, but we still don't truly know which version of DICE we'll get by the time 2019 is done.
I enjoyed my time with
Battlefield V
, but it felt a little too much like a new coat of paint on an old classic.