All good things must come to an end. And in the case of
Marvel Spider-Man
's The City That Never Sleeps DLC, the final chapter delivers a compelling story alongside the same stellar gameplay that made the Insomniac Games' title one of the best games of 2018.
"Silver Lining" builds on the strengths of the first two chapters to create a fitting end to Peter Parker's second adventure in this new universe, setting up new stories in the process. And you'll want to see more very soon.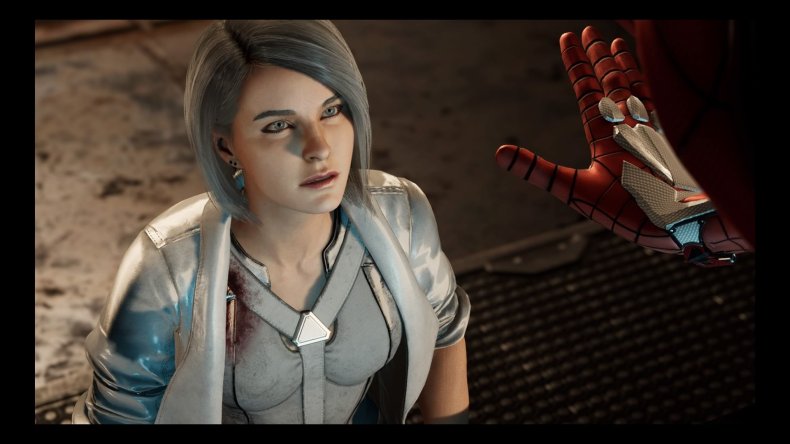 STORY
Continuing the story of "The Heist" and "Turf Wars," it turns out reports of Hammerhead's demise were premature. Now, along with his Maggi buddies, he's looking to take over New York City using Sable tech.
Spider-Man is on the case, this time without Yuri Watanabe (more on her later), but the Maggi have equipped themselves with all sorts of Sable tech that make them just as difficult and annoying as the original Sable troops in the main story.
Enter Silver Sable, who gets her time to shine in this DLC. The character was an obscure choice for this game's main story, so bringing her back is a great way to allow fans to understand her motivations better, and it helps expand the
Spider-Man
PS4 world even further.
When she first appears, her motivations seem selfish but she evolves to become a sympathetic and even noble figure. Her no-nonsense demeanor plays off of Spider-Man's comedic nature perfectly, as the two deliver some of the best lines of dialogue in all of the game, and that includes the main story. By the end, you just want Sable and Spidey to continue fighting crime together.
I also appreciate how Insomniac transformed Hammerhead from a B-maybe-C tier villain in Spidey's rogue's gallery into a formidable opponent. The minds behind the game proved that he's not just a bruiser, but he has some brains in that metal-plated head of his. His full Project Olympus self, while hokey-looking, is imposing and necessary to give both Spidey and Sable a run for their money.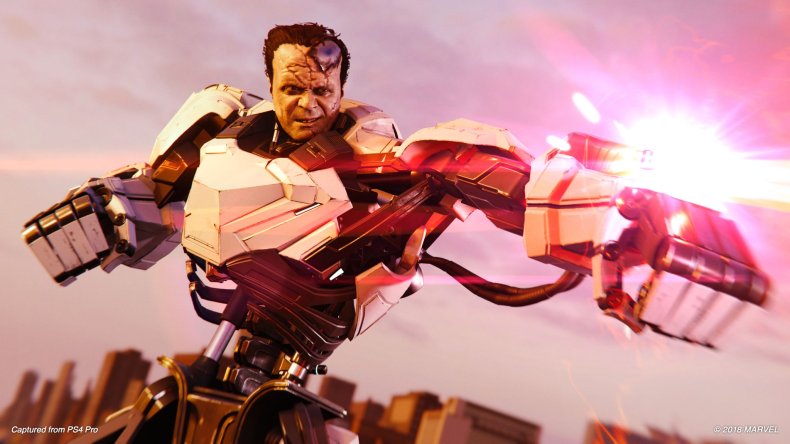 All the little interactions with Miles and MJ and other characters, make the city feel alive, enriching what the main story and previous DLC already did so well. But this chapter is a Silver Sable story, and while it takes time to warm up to her, by the end I didn't want her to leave. That's a testament to the writing and story.
GAMEPLAY
Like "The Heist" and "Turf Wars," the gameplay in "Silver Lining" is largely the same. You'll need to chase down vehicles or people, beat waves of enemies, with stealth missions sprinkled in. However, "Silver Linings" gives the most "new" gameplay of the three chapters.
"Silver Lining" is the hardest of the three DLC chapters, especially when it came to taking down the waves of enemies. Baddies from the previous two chapters return in full force, while you get new Project Olympus Maggi goons that make them a bit harder to take down. I'll admit I died quite a few times on the final wave of enemies as well as your initial fight with Silver Sable (but she's a badass, so that's ok). "Silver Lining" really puts you through your paces, having you use every bit of tech and abilities you have to defeat the Maggi and Hammerhead. While it was time-consuming to take them down, it wasn't frustrating. It just made me want to do better. What's more, the final boss battle felt really cinematic and properly scaled for the threat that dominated three chapters of story.
The coolest new aspect of the gameplay were the underground Olympus bases. Traveling through the sewers of New York City made the world feel larger even if you did try to avoid touching the water.
As for the side missions and quests, I'm so glad I don't have to do another Screwball Challenge. They were fun little activities, but I enjoyed the banter far more than the repetitive gameplay.
The Olympus Hideouts were definitely a challenge, and I'm happy that there weren't too many to complete, as they took a good chunk of time time. However, the best part of "Silver Lining" were the side missions, specifically with the Crime Scene Recordings.
Without going into too much spoiler territory, if you were wondering what happened with Yuri Watanabe after "Turf War" - like I was - then this side quest is for you. While she doesn't have a major part in the final chapter, her story continues through this side mission.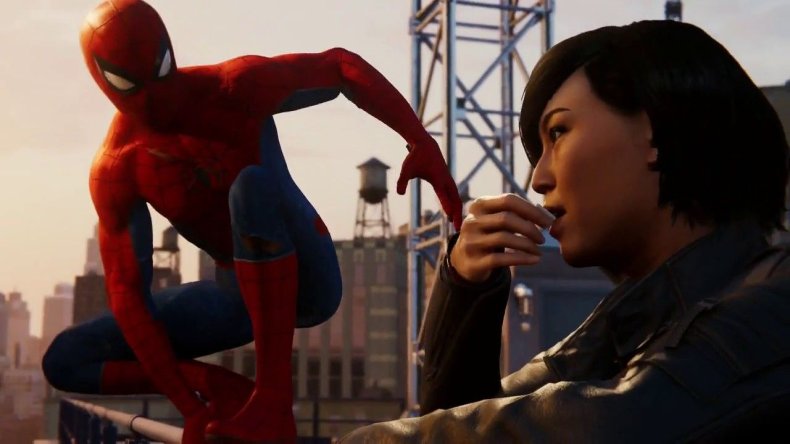 At first, you're not sure where the Crime Scene Recordings are going but every piece you find adds another twist. There are nine total ,and I tried ignoring the crimes and other challenges around New York so I could get to all of them as quickly as possible. The conclusion is heartbreaking and tragic, and makes me hope a second story DLC is coming. I'm not sure I can wait for a sequel.
VERDICT
Combining an enthralling story and just-enough new gameplay, "Silver Lining" is a perfect end to a spectacular series of DLC.
The gameplay isn't much different from the main game or other DLC, but "Silver Lining" feels fresh while delivering some seriously challenging fights. And the side missions, especially regarding Yuri, was some of the most satisfying content of any part of
Marvel's Spider-Man
, base or DLC.
Fans of the base game who have been keeping up the first two chapters need to pick up "Silver Lining" to see how it all ends, even if it is bittersweet. Loose ends are tied up, but the foundation for more stories in this world are set. Hopefully we won't have to wait too long to see them.